Hi. My name is Sally Lynn MacDonald. I wear a lot of hats. These hats serve a bigger purpose — with Anarchivist® I provide Social Media Growth and Optimization Services as well as B2C Automation and Advertising Solutions from Content Creation to Marketing and Data Science Strategies.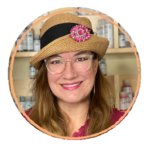 My Clients include Individual Artist Entrepreneurs and Companies in the Creative Industry, allowing them to Scale their Business to Meet the Demands of an Online Marketplace. I Focus on the Edges so that you can Achieve your Core Business Goals.
"I'm not technical."
While I understand that as artists, we want to CREATE; at some point you want your art to be seen, purchased, and referenced; or your skills to be acknowledged and perhaps teach those skills to others. That will only happen if you learn to use technology as your agent and publicist, until you have gotten to the point where you engage one (or more!)
That is why I created the
Anarchivist
®
digital services. This is the rewarding intersection where I find myself, helping people at the crossroads of becoming more; and continuing to expand our mutual experience.
My background.
I am passionate about art materials. My career started out in high-tech. From throwing cables and installing networking systems, to programming and developing systems for teams that work together.
Having both right and left-brained tendencies soon turned into a career in the art materials industry. I have designed projects, products, while wearing the hats both as a creative director and as a brand manager. I can build a booth, rent equipment, design packaging, get it translated into a dozen languages and create video intros and promotions. I have built ecommerce websites for individual artists all the way to managing a six-figure Amazon Seller account.
Organization.
My passion for spreadsheets always leads me back to my studio. My solace, my inspiration, and my desire to learn and to teach spring forth from that 12' square space.
I have developed an almost encyclopedic tendency in regards to understand how something works the way it does – and pushing those boundaries of how they can be used in my own work. I am fastidiously organized when it comes to my art supplies. Housework? Nope! Fully swatched and labeled art supplies, meticulously listed in a sorted spreadsheet table? Don't make me go spreadsheet on you!
I often mix my love of creating art with my high-tech side – blending these in what I playfully call my 'studio lab'. Every now and then my large-format printer is subjected to printing on a surface that is definitely not listed in the owners' manual.
Did I mention that I am a complete geek?
My artwork.
I love to experiment with color and connection through historical and architectural references while putting the faces and facades of the past into current expression.
A traveler by nature, my goal is to convey experiences of time and place through the layering of art materials and surfaces. I tend to work small. Everything starts with a travel sketchbook. Many things simply stay there.
Techniques and materials I employ in my artwork:
drawing in pencil, pen and ink.
printmaking, with unexpected materials and techniques. I have pioneered alcohol ink printmaking and combining digital media with this art form.
painting with paints of every variety, whether they are based in acylics, watercolors and oil pigment sticks as well as encaustics. I am a magpie of materials.
textural works, by modification of viscosity and surface through the use of gels, pastes and mediums.
Here are a few of the companies whose products I use in my artwork and workshops:
And here are my Amazon Influencer Storefronts, if you'd like to support me with your purchases through my affiliate links:
Inspiration and reference.
As with any artist, I absorb my surroundings and experiences, which are always part of what I create. But there are several artists that I can fully acknowledge for their inspiration in my art making.
I draw immense inspiration from the detailed studies of legendary draftsmen like Michelangelo and the technical works of Leonardo da Vinci.
The watercolor works by John Sargent and his use of color in light and shadow inform my paintings.
I employ distorted perspective of contemporary painters, such as Michalopoulos, whose work I first saw in New Orleans, as well as curvilinear perspective by urban sketcher, lapin, of Barcelona.
Printmaking – I often refer to the image resist techniques pioneered by Birgit Koopsen, but with oil-based media and alcohol inks rather than acrylics. While our techniques are completely different, I am inspired by the detailed works of pioneering printmaker Betye Saar.
Teaching.
There are two extremes that I work hard to eradicate. I believes that each of us has to decide at one point that they want to invest the time and materials to overcome either:
"I am not an artist."
I hear this far too often from my students. Yes, you are. You just are in search of the materials and surfaces that speak to and for you.
Palettini­
® was created to go beyond the concept of 'paint and sip' to truly teach and bring your inner artist out, beyond copying, to creating art from your own wellspring of experience.
I look forward to working with you.
Sally Lynn and the Anarchivist Team